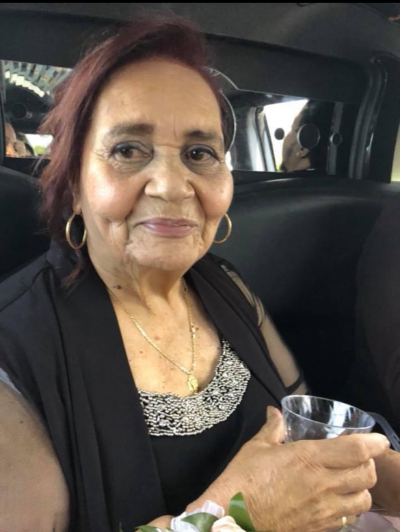 Yolanda Abreu, 79 of Bethlehem passed away at St. Luke's Hospital in Fountain Hill.  She was the wife of the late Marcelino Lazzu Abreu.
Yolanda was born in Villalba, Puerto Rico on January 27, 1944, daughter of the late Miguel and Rosa (Pomales) De Jesus.
Survivors:  Her children Miriam Rodriguez, Miguel Rodriguez, Jr.,  Brenda Rodriguez, Elizabeth Stuckley, Isidro Morales, Frankelene Otero, Joanne Acevedo and Yolanda Dejesus; 28 grandchildren, many great grandchildren;
Brothers Nate Correa and Gregorio Correa, sisters Isabel Trinidad, Antonia Correa, and Margarita.  Predeceased by a son Jose Dejesus.
Viewing and Funeral Mass:  Friday June 23, 2023, viewing 8:15AM to 9:15 AM at the Herron Funeral Home 458 Center Street Bethlehem, PA  18018 with Funeral Mass  to follow at 10AM at Holy Infancy Catholic Church 312 E. 4th Street Bethlehem, PA   18015.   Burial in Holy Saviour Cemetery in Bethlehem.  www.Herrronfuneralhomes.com