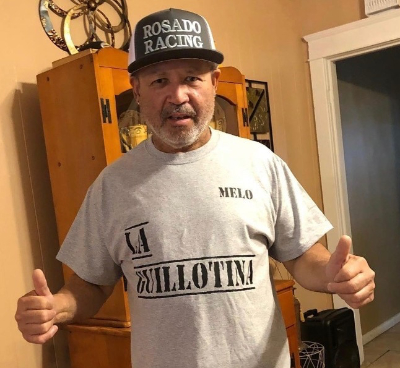 Carmelo Rosado 62 of Bethlehem passed away on March 26, 2022.  He was the fiancé of Suzanne Vazquez,
with whom he has been with for over 26 years.
Carmelo was born in Corozal, Puerto Rico on February 8, 1960, son of the late Luciano and Carmen Rosado.
He worked as a painter and machine operator at Perkasie Industrial for 27 years and later was a bay wash at Transbridge Bus Company for 5 years.
He was a member of Holy infancy Catholic Church in Bethlehem.
Survivors: Fiancé Suzanne, sons Carmelo Rosado, Jr., Alex Rosado and Antonio Calixto,  daughters Digna M. Torres and Crystal Calixto, seven grandchildren, brothers Luciano Rosado and Ramon Rosado, sister Carmen Ramos.
Viewing: Thursday March 31, 2022 from 6PM to 8PM and Friday April 1, 2022 8:30AM to 9:15 AM at the Herron Funeral Home 458 Center Street Bethlehem, PA  18018.  www.Herronfuneralhomes.com
Funeral Mass:  Friday April 1, 2022 at 10AM at Holy Infancy Catholic Church 312 E. 4th Street Bethlehem, PA  18015. Burial in Bethlehem Memorial Park Cemetery.