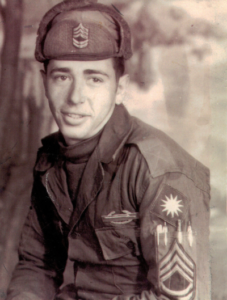 Clair A. "Ducky" Yeakel, 88 of Allentown died on December 13, 2019.  Husband of Betty M. (Grumbling) Yeakel, they were married 63 years on July 14th.
Clair was born in Allentown on June 17, 1931 son of the late Arthur and Anna (Latshaw) Yeakel.
He served in the US Army during the Korean War.
He was a Life Member of the VFW Post 2124 in Allentown.
Clair worked at Spirax Sarco in the regulator department retiring after 37 years.
Survivors:  Wife Betty, son Jeffrey C. husband of Paula, daughters Cheryl Nace companion of Steve and Lisa Lipko wife of John; four grandchildren Stephanie, Melissa, Brianna and Jacob; four great-grandchildren Timothy Taylor Alena and Malachi.
Service:  Funeral on Thursday December 19, 2019 at 11 AM with a viewing 10AM-11AM in the Sell-Herron Funeral Home 1145 Lehigh Street Allentown.  Burial with Military Honors, Cedar Hill Memorial Park, Allentown.   www.Herronfuneralhomes.com.
Contributions: Lehigh County Humane Society  640 Dixon Street Allentown, PA  18103