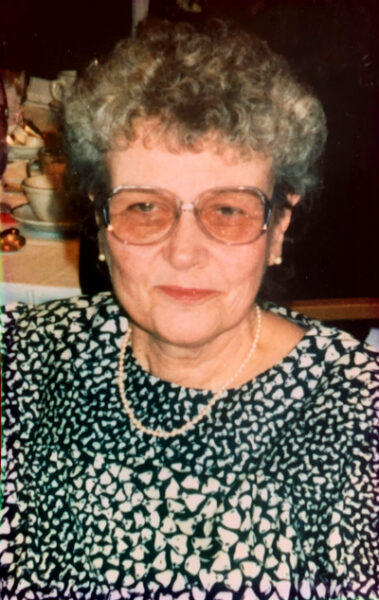 Constance M. Warmkessel, 91 of Allentown passed away on March 11, 2022 at ProMedica, the former Manor Care in Allentown.
Constance was born in  Philadelphia on February 13, 1931, daughter of the late Royal and Mae (Ritter) Peiffer.
She worked in customer service at  Hawk  Flour Mill for many years.  Connie was happiest at home with family and friends.
Survivors:  Her daughters  Donna W. Hauze wife of Charles  G. (Chuck) Hauze of Macungie and Dawn M. Warmkessel of Fountain Hill, a granddaughter Aimee Smith wife of Brian Smith, two great-granddaughters Madison and Paige Smith. Predeceased by a brother Royal (Buzz) Peiffer.
Time of Remembrance:  Wednesday March 16, 2022, 10AM to 11AM  where the family will receive relatives and friends at the Sell-Herron Funeral Home 1145 Lehigh Street Allentown, PA  18103. www.Herronfuneralhomes.com
Contributions:  in her memory to a charity of your choice.