Elizabeth A. "Liz" Epsaro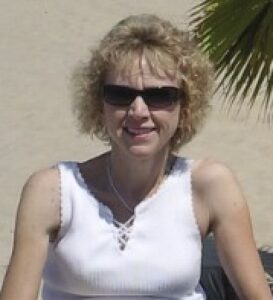 Elizabeth A. "Liz" Epsaro, 57 of Bethlehem passed away surrounded by her loving  family on March 15, 2022 at Lehigh Valley Hospital-Muhlenberg.  She was the wife of Thomas P. Epsaro,  they would have been married 32 years on April 21st.
Liz was born in Bethlehem on January 10, 1965 daughter of the late Francis A. and Louise (Galle) Holva.
She was a member of Notre Dame Catholic Church of Bethlehem.
Liz will be remembered as a caring person who always put others before herself.
Survivors:  Husband Thomas, daughter Lauren Epsaro fiancé Ryan Lawrence , son Michael Epsaro husband of Allen Emmonds,  grandchildren Carter Michael and Noah Myles. Predeceased by her  younger brother Francis Holva.
Viewing and Funeral Mass:  Saturday March 19, 2022 , viewing  9:45AM to 10:45AM followed by the Funeral Mass at 11AM all at Notre Dame Catholic Church 1861 Catasauqua Road in Bethlehem.  Burial to follow in Holy Saviour Cemetery in Bethlehem.   Funeral arrangements by the Herron Funeral Home in Bethlehem. www.Herronfuneralhomes.com
Contributions:  In her memory to the Multiple Sclerosis Society 30 South 17th Street, Suite 800
Philadelphia, PA 19103.