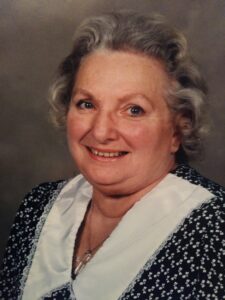 Donna-Marie Dorney, 89 of Bethlehem passed away at home on March 16, 2022.  She was the wife of the late Paul M. Dorney, Jr.
Donna-Marie was born in Bethlehem on March 21, 1932, daughter of the late Elwood H. and Mable E. (Laible) Dollinger.
She was a registered nurse at St. Luke's Hospital in Fountain Hill and later was the school nurse at Salisbury High School for many years.
She attended College Hill Moravian Church in Bethlehem.
Survivors:  Daughter Holly Norton wife of Donald, son  Paul Dorney, three grandchildren Ryan, Samantha and Nicole, three great grandchildren Kaspian, Heidi and Jack.
Memorial Service:  Thursday June 23, 2022 at 2PM at College Hill Moravian Church Bethlehem. Burial to follow in Morganland Cemetery of Eastern Salisbury in Bethlehem. Funeral arrangements by the Herron Funeral Home in Bethlehem, www.Herronfuneralhomes.com
Contributions:  Hawk Mountain  Sanctuary1700 Hawk Mountain Road Kempton, PA  19529.