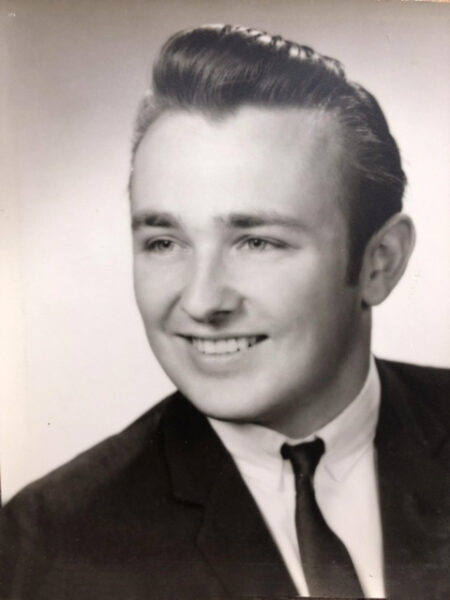 Edwin H. Feuerstein, Jr. 79, of Bethlehem passed away on April 13, 2022 at Lehigh Valley Hospital in Allentown.  He was the husband of Sharon A. "Sherry" (Masi) Feuerstein, they would have been married 57 years on November 6th.
Edwin was born in New York City, NY on November 19, 1942 son of the late Edwin H. and Muriel (Stimpson) Feuerstein, Sr.  He is survived by his sister, Barbara J. Feuerstein of Farmingdale, NY and predeceased by his brother, William.
He graduated from CW Post College in 1965 with a degree in Engineering.
He was an Engineer for Western Electric, AT&T, Lucent Technologies and Agere.  He was a member of Telephone Pioneers of America.
Edwin was a member of Epworth United Methodist Church in Bethlehem and served as a Trustee for many years.  He also attended Wesley Methodist Church in Bethlehem.
He was an avid baseball fan who enjoyed spending time with his family, especially his grandchildren and great-grandchildren.
Survivors:  Sons Edwin H. Feuerstein, III of Nicholasville, KY,  James A. Feuerstein (Cheryll) of Pocono Lake daughters Tina M. Sopko (Robert) of Emmaus, Bobbie J. DiPalma (Richard) of Brookline, NH and Sherry L. Schock (Erich) of Allentown; cherished grandchildren Josiah(Rachel), Richard (Meagan), Alyssa, Jacob, Matthew, Ella, Henry, Kaitlyn, Emma, Brogan, Cassidy, Katryn, Adelyn and Ryker, great-grandchildren Aria, Liam and Kaylee, step-grandchildren Nicholas, Kevin and Caroline.  Predeceased by two grandchildren Alexa and Edwin, IV.
Viewing:  Tuesday April 19, 2022 from 6PM to 8PM in the Herron Funeral Home 458 Center Street Bethlehem, PA 18018.
Viewing & Funeral Service:  Wednesday April 20, 2022 , viewing 10AM to 11AM  followed by the Funeral Service all at Wesley United Methodist Church 2540 Center  Bethlehem, PA 18017.  Burial to follow in Holy Saviour Cemetery in Bethlehem. www.Herronfuneralhomes.com
Contributions:  In his memory to Epworth United Methodist Church or Wesley United Methodist Church.