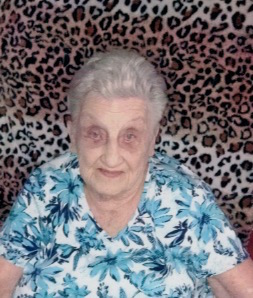 Elaine L. Liebl, 89 of Allentown died on August 10, 2017 at the Inpatient Hospice Unit at Lehigh Valley Hospital in Allentown.
Elaine was born in Allentown on November 12, 1927, daughter of the late Joseph and Bertie (Jones) Eberle.
She was a secretary at PP&L for many years.
Elaine was a member of Grace Lutheran Church in Allentown.
Survivors: Survived by her children Steve (Wendy), Paul  (Cindy), Adele, Belinda and Cheryl;
seven grandchildren Shana, Amy, Clifford, Christopher, Emily, Ashley  and Amber; five great-grandchildren Stephen, Adria, Samuel, Paul and Gianna; three step-great-grandchildren Dakota, Austin and Amber.
Service:  Funeral Service on Thursday August 17, 2017 at 10:30AM in the Sell-Herron Funeral Home 1145 Lehigh Street Allentown.  There will be a viewing from 9:30AM to 10:30 AM in the Funeral Home.  Burial in Arlington Cemetery in Whitehall.
Contributions:  Grace Lutheran Church 729 St. John Street in Allentown, PA  18103.