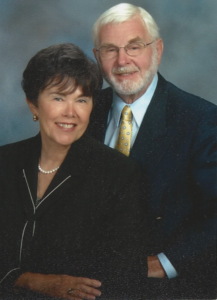 George F. Just. 82, died peacefully on December 26 at home with his family at his side. George was the beloved husband of Gloria for 57 years and the father of three children, Christine (husband James Daylor), Jeffrey and Thomas Just. He was the grandfather of six – Ceileidh, Conor, Sirius, Orion, Kaya and Braden.
George was born in Secaucus, NJ and was the last of 12 children who are all deceased. He graduated from St. Peter's College in Jersey City, NJ and was a Manufacturer's Representative for the Hardware business. He lived in Nutley NJ for many years before moving to Smith Mt. Lake in VA and, finally, Bethlehem, PA in 2016.
George will be remembered for his kindness, his devotion to feeding the poor in Newark NJ and in Bethlehem, his sharp wit, his decency and love for others. There will be a Celebration of Life planned for a future date. In lieu of flowers contributions may be made to the New Bethany Ministry Soup Kitchen (Mollard Hospitality Center) 333 West 4th St. Bethlehem, PA 18015.