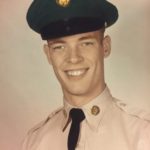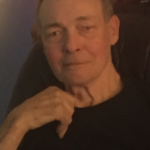 George R. Weidner 76, of Allentown, died on September 10, 2019 at St. Luke's Hospital in Fountain Hill. He was the husband of Diane (Fenstermaker) Weidner. They were married 52 years on October 29, 2018.
George was born in Allentown on June 28, 1943 to the late George and Bernice Weidner.
He proudly served in the US Army during the Vietnam War.
George was a self-employed truck driver for many years before retiring in 2008.
Survivors: Wife Diane, son Dale Weidner (Danette), daughters Leanne Weidner and Karen Trinidad (Fernando Jr.) all of Allentown. Three grandchildren, Danica Weidner, Shayna Trinidad and Derek Trinidad. Predeceased by a sister, Joan Hollenthoner.
Service: Calling on Friday, September 13th from 5:30 – 6PM with a service at 6PM at the Sell-Herron Funeral Home, 1145 Lehigh St., Allentown, PA 18103. www.Herronfuneralhomes.com.
Contributions: In lieu of flowers, contributions can be made in George's name to the American Diabetes Association or The Lehigh County Humane Society.