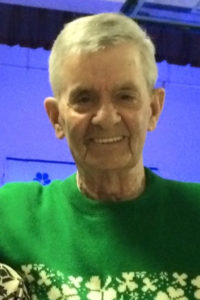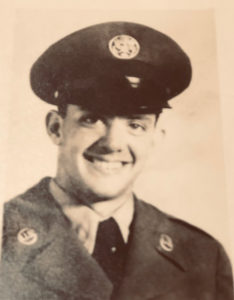 Hugh "Hugga" Harkins, 86 of Allentown died on September 3, 2019 at home surrounded by his family.  Husband of MaryAnne (Michrina) Harkins, they were married 63 years on April 7th.
Hugga was born in Allentown on January 24, 1933, son of the late Hugh P. and Rose (Westerman) Harkins.
He graduated from Central Catholic High School in 1951 and entered the Air Force serving during the Korean War.
Hugga was an Ironworker for 40 years and was Past President of Local #36.
Hugga played handball at Jordan Park, was a bowler at St. Francis, a Pitcher on the State Championship Team for the Pioneers in the 1960's, coached basketball at the Salvation Army in Allentown and was a member of the Howard L. Peter American Legion in Fullerton.
He enjoyed vacations with his children and grandchildren at Surf City, Long Beach Island and Ocean City, MD.
Hugga was proud of his Irish heritage and was known for his sense of humor. He cherished his family and his standard poodle, Max.
Survivors:  Wife MaryAnne, daughters Valarie Clymer wife of Andrew of Bethlehem Twp., and Lisa J. Harkins of Hellertown; son John P. Harkins husband of Terri of Allentown; sisters Grace Butterwick of Hatboro, Mary Langensiepen of Bethlehem and Patricia Kennedy of Kansas City, MO; six grandchildren Jill Harbon wife of Dennis, Katie Sarianos wife of Christos, Kevin Palenchar, Alyssa Harkins, Kelly Palenchar and Joshua Clymer; three great grandchildren Jackson Gilman, Eleni Sarianos and Nikolaos Sarianos.  Predeceased by a son Hugh M. Harkins, Jr. in 2016, granddaughter Lauren E. Clymer in 1993, brothers Bernard Harkins and Neil Harkins.
Services:  The family will Celebrate his Life on September 28, 2019 between 1PM and 4PM at St. Mark Lutheran Church, 201 E. Juniata St.
Allentown, PA 18103.  Please RSVP to [email protected].  Funeral arrangements are by the John F. Herron Funeral Home in Bethlehem, www.Herronfuneralhomes.com.
Contributions:  To the charity of your choice.