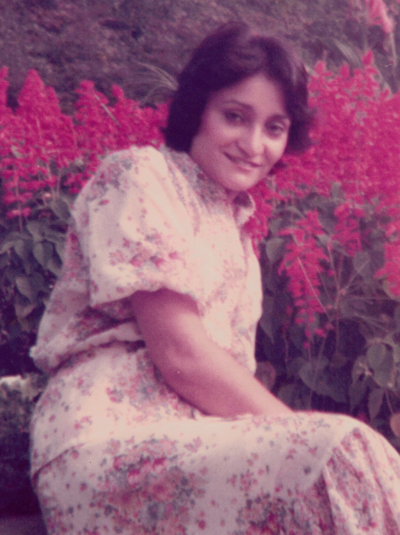 Ida Echeverri, 79 of Bethlehem passed away at home on March 24, 20222 surrounded by her family.
Ida was born in Eutuado, Puerto Rico on August 23, 1942, daughter of the late Felipe and Rosario (Gonzalez) Narvaez.
Ida was a Christian woman and loved the Lord.  Ida was a sales associate at Marshall's and TJ Max for many years. She worked from 17 until her late sixties when she retired from Marshall's.
Ida loved to dress in the finest clothes and never went out the door unless her hair and make-up were just right.
Ida loved children since she did not have any of her own, especially her many nieces and nephews.
She loved to take pictures of herself, her family, and of places she visited.  The camera was always in her hand or purse ready for that memory she wanted to take a photo of.
She loved Spanish novelas, celebrity news and magazines. She was also fantastic cook.
Survivors:  Sisters Luz Narvaez, Rosa Narvaez and Juana Dhanraj(Dhanwat). Although Ida had no children of her own, she helped raised and adored  her niece Janissa Diaz and is also survived by several nieces and nephews whom she loved very much.  Ida is predeceased by a brother Manuel Narvaez and a sister Reinalda "Nellie" Narvaez.
Viewing & Service:  Wednesday March 30, 2022, viewing 2-3PM  followed by the service at 3PM  all at the Herron Funeral Home 458 Center Street Bethlehem, PA  18018. www.HerronFuneralHomes.com.