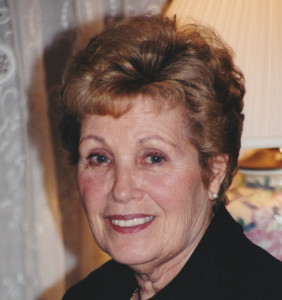 Irene Diacogiannis, 79 of of Bethlehem died on on December 29, 2015.  She was the wife of the late Robert N. Diacogiannis.
Irene was born in Marousi, Athens, Greece on June 2, 1936, daughter of the late Nikolas and Theodora (Koutrakis) Dontas.
Irene was a member of St. Nicholas Greek Orthodox Cathedral in Bethlehem where she was a member of the Senior Citizens and the Ladies Philoptochos.  She was also a member of the Daughters of Penelope, Paeon #253 in Bethlehem.
Irene worked at Braun (formerly Burron) Medical, retiring after 32 years.
Survivors:  Son Nikolas Tsamutalis, husband of Eileen of Whitehall, daughter Kay Lousos, wife of Demitri of Allentown; brothers Andonis Dontas and Leandros Dontas; sister Argyro Spirgeis, all of Athens, Greece; Six grandchildren Alexander, George, Christopher, Eleya, Michael and Grace.  Irene was predeceased by husbands Robert N. Diacogiannis, Alexander Tsamutalis, brother Evangelos Dontas and  sister Chrysanthi Laskaris.
Service: Funeral service on Saturday, January 2, 2016 at 11:30AM at the Cathedral, 1607 W. Union Blvd., Bethlehem.  Viewing from 10-11:30AM in the Cathedral.  Funeral arrangements are by the John F. Herron Funeral Home, Bethlehem.
Contributions:  To the Cathedral, the Alzheimer's Association or St. Basil's Academy, all in c/o the Herron Funeral Home, 458 Center Street Bethlehem, PA  18018.