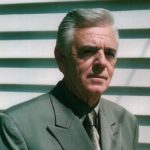 John Kiniropoulos, 75 of Palmer Twp. passed away at home on May 4, 2021. Husband of Helen (Fouflias) Kiniropoulos, they were married 52 years on February 23rd.John was born in Thessaloniki, Greece on December 3, 1945, he was the only child of the late Stefano and Sofia (Mouhtsi) Kiniropoulos.
He served in the Greek Navy.
He began his work career as an electrician that repaired elevators for Siemens Company. He was the owner of Johnny's Gyro on Easton Avenue for over 31 years.
He was a member of Annunciation Greek Orthodox Church in Easton.
Survivors: Wife Helen, sons Stefano, husband of Sophia and Stan, husband of Eleni both of Easton, three grandsons Yianni, Stefano and Stelios.
Viewing: Sunday May 9th 5PM-7PM, with Trisagion Service at 7PM all at Herron Funeral Home 458 Center St. Bethlehem.
Service: Monday May 10th at 11AM with a viewing 10:30AM-11AM all at Annunciation Greek Orthodox Church in Easton. Burial in Northampton Memorial Shrine in Easton. Burial in Northampton Memorial Shrine in Palmer Twp. www.Herronfuneralhomes.com
Contributions: to Annunciation Greek Orthodox Church 319 S. 20th S. Easton, PA 18042