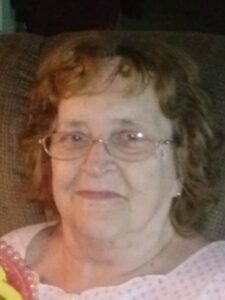 June A Widner, 77 of Allentown passed away on April 25, 2022 at Lehigh Valley Hospital-Cedar Crest.  She was  the wife of the late Douglas W. Widner.
June was born in Egypt, PA on June 29, 1944 daughter of the late Walter M. and Emma (Thomas) Marks.
She was a member of  Salem United Methodist Church which merged with Asbury United Methodist Church in Allentown.
Survivors:  Sons Douglas Widner husband of Emily and Jason Widner husband of Angelique, seven grandchildren Brandon, Connor, Tyler, Parker, Tanner, Dalton and Starlyn.
Memorial Service:  Friday April 29, 2022 at 7PM in the Sell-Herron Funeral Home 1145 Lehigh Street Allentown.