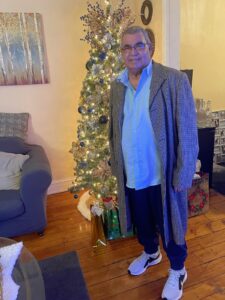 Victor R. Cruz, 75 of Allentown passed away on April 22, 2022 at St. Luke's Hospital-Fountain Hill.  He was the husband of Mercedes Perez de Cruz.
He was a self-employed carpenter for many years.
Victor was a member of the First Baptist  Church of Allentown.
Survivors:  Wife Mercedes, sons Victor Cruz, Jose Cruz, Rafael Cruz and Lenny Cruz; daughters Iraisa Cruz, Miosotis Cruz, Josefina Cruz, Odalis Cruz, Altagracia Cruz and Solongi Cruz; 20 grandchildren and 3 great-grandchildren; 5 brothers and 1 sister.
Viewing & Service: Wednesday April 27, 2022 from 5PM to 7PM and Thursday April 28, 2022 from 10AM to 11AM followed by a Prayer Service all at the Sell-Herron funeral Home 1145 Lehigh Street Allentown.Burial in Greenwood Cemetery in Allentown.