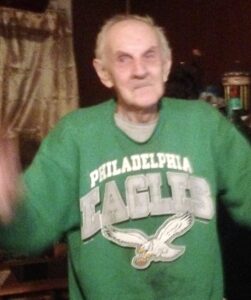 Ronald R. Christman, Sr. 84 of Bethlehem passed away at home on April 28, 2022. Husband of Doris I. (Kromer) Christman, they would have been married 60 years on April 29th.
Ronald was born in Emerald, PA on November 23, 1937, son of the late Albert and Pauline (Hess) Christman, Sr.
He worked for the Bethlehem Steel Company for many years until he retired.
Survivors: Wife Doris, daughters Lisa Ann Christman and Patricia A. O'Toole, son Ronald Christman, Jr., sister Nancy Christman and brother Clarence Christman; 4 grandchildren and 9 great-grandchildren.
Predeceased by a daughter Tracey Lynn Christman.
Service: Private, funeral arrangements  by the Herron Funeral Home in Bethlehem. www.Herronfuneralhomes.com