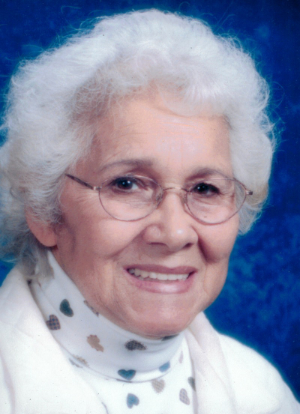 Maria E. Valenzuela, 89, of Allentown, died on May 7, 2019.  She was the wife of the late Luis Daza who died in 1995.
Maria was born on September 17, 1929 in Bogota, Colombia, daughter of the late Juan Valenzuela and Oliva Guerra.
Survivors: Sons Jose Luis Daza of CA, Roberto Daza of CA, David R. Daza of Allentown, Hernando Daza of Allentown; daughters Rocio Daza of Allentown, Myriam Gruver of CA, Cristina Gruver of Allentown, Esperanza Daza of Allentown, Luisa Gruver of Allentown and Karla Amador of CA; many grandchildren and many great grandchildren.
Services: Viewing on Friday, May 10, 2019 from 6PM- 8PM at the Sell-Herron Funeral Home 1145 Lehigh St., Allentown, PA 18103. Memorial Service will be on Monday, May 13, 2019 from 6PM – 8PM at the Iglesia Adventista Luz Naciente in Allentown.
Contributions: In lieu of flowers, memorial donations may be made to the Church, Iglesia Adventista Luz Naciente 153 W. Tilghman St., Allentown, PA 18102.