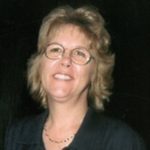 Marie Elizabeth Bush, 66, of Allentown, died on June 1, 2018 at home surrounded by her loving family. Wife of James R. Bush, would have been married 36 years in August.
Marie was born in Newton, NJ, daughter of Elizabeth (Pasake) Katzenstein and the late Roy Katzenstein.
Marie was of the Christian faith.
Marie loved her family and  will be lovingly remembered for her beautiful quilts and dolls clothes she sewed.
Survived by husband James, mother Elizabeth, three sons Jason Stepongzi (wife Jodi), Christopher and Eric Johnson; grandchildren Kaitlyn Niski, Alexander Stepongzi, Morgan Steiner and Julianna Niski; sister Patty Kostenbader, brothers John, Roy, Jr., Carl, Robert, Rich, Marc, Matt and Steve. Predeceased by sister Deborah and brother Kenny.
Celebration of Life will be at 1pm on Saturday, June 16th at Race Street Baptist Church 610 Race Street Catasauqua, PA. Funeral arrangements by, Herron Funeral and Herron Crematory in Bethlehem.
Donations can be made to Lehigh Valley Hospice.