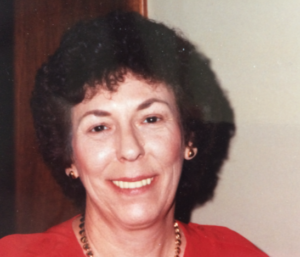 Marilyn Annette Miller, 80, of Allentown, passed away in Cedarbrook Nursing Home on October 12, 2019.
She was born February 17, 1939 in Allentown to the late Malcolm and Mildred (Litzenberger) Miller. She was a 1957 graduate of William Allen High School.
Marilyn enjoyed gardening, reading, collecting antiques and her cat Molly. She worked at H. Leh & Company for approximately 35 years, part of that time as credit manager of the store.
Marilyn is survived by her sisters, Jean (husband Joe) Gillette, Sharon (husband Steve) Legat, and her brother Dalton (wife Pat) Miller, and nieces and nephews.
Services: Graveside services will be held on Thursday, October 17th at 2PM at St. Paul's Cemetery in Trexlertown, PA.
In lieu of flowers, memorial contributions may be made to Monica's Heart Greyhound Adoption, 1887 Bellemead Dr., Altoona, PA 16602. Please make checks payable to "Monica's Heart". Thank you!