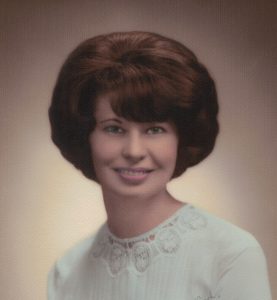 Nancy (Weida) Dech, 75 of Allentown passed away peacefully on October 11, 2019. Proceeded in death by, her husband, Roderick Dech.
Nancy was an active and long-standing member of the Schantz Road Alliance Church of Allentown (later known as Well Spring Church), where she played many roles including Nursery Director and Financial Secretary. She also worked as a secretary for both Spirax Sarco and the MH/MR Office for Lehigh County. Nancy enjoyed spending time with family, pampering her dog Gigi, and caring for others.
Survived by son, Jonathan Dech and his wife Karen, daughter Rebekah (Dech) Congdon and her husband Scott, and son Peter Dech and his wife Kristina, as well as, 10 beloved grandchildren, brothers Lloyd Weida Jr. and and Larry Weida, sisters Cyndi Boyer and Elaine Frankel.
The funeral service will be held at 11:00 a.m. on Friday, October 18, 2019 at the Sell Herron Funeral Home, 1145 Lehigh St., Allentown, where the family will receive friends and relatives from 10:00 a.m. until the time of service. Interment will follow at Arlington Memorial Park.