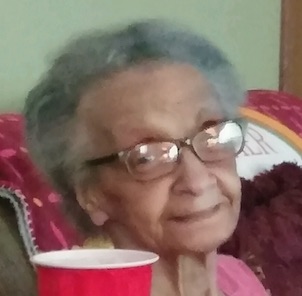 Rena D. Godbolt, 87 of Bethlehem, died at home on Wednesday January 9, 2019 surrounded by her family.
Rena was born in Rosedale, MS on November 9, 1931, daughter of the late Percy and Louise (Funches) Dixon.
She graduated from Tennessee State University. She was an avid reader and gardener. Rena was an editor for College Placement Services for many years.
She is preceded in death by husband Edward Sr. and son Stephen.
Survivors: sons Michael, Edward Jr., and Kenneth; daughters Maureen Seier, Rebecca Drayton, Rene' Godbolt and Anita Smith; fourteen grandchildren and four great grandchildren.
Service: Graveside Burial Service Saturday, January 12th at 1PM, Woodlawn Memorial Park, Section #9, 1500 Airport Rd. Allentown, PA 18109. Followed immediately by a Celebration of Life at The Gander Room at Goosey Gander, 102 W. 4th Street Bethlehem, PA 18015. Funeral arrangements are by the John F. Herron Funeral Home in Bethlehem.