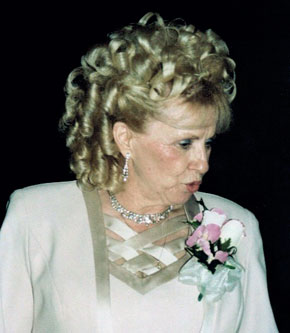 Rose Boldizsar, 81 of Bethlehem Township, passed away on November 19, 2017 in her home surrounded by family.  She was the wife of the late Zoltan Boldizsar.
She was born in Szeged, Hungary on March 20, 1936, daughter of the late Janos and Maria Hajos.
Rose was a member of St. John of Capistrano Roman Catholic Church.  She worked as a seamstress at A&H Sportswear in Stockerton until retiring.  She enjoyed Sundays and having lunch, shopping with her daughter and vacationing with her family in Canada.  Rose liked to create clothing for herself and others.  She loved going for walks with her dogs.
Survivors:  Son Zoltan and his wife Tishalee Bennett-Boldizsar, daughter Jeanne Marie Boldizsar.  Predeceased by a brother Janos.
Service:  Funeral Service on Tuesday, November 28th at 11:00AM at the John F. Herron Funeral Home.  There will be a viewing from 6:00-8:00 PM on Monday evening, November 27th and 10:30-11:00AM on Tuesday.  Burial in Holy Saviour Cemetery, Bethlehem.
Contributions:  To the Alzheimers or dementia charity of your choice.