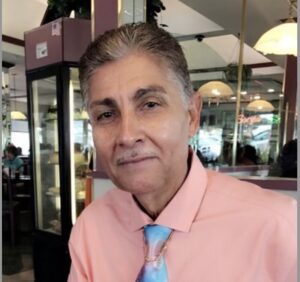 Samuel Torres, 66 of Allentown passed away on April 18, 2023 at home surrounded by his loving  family.  He was the husband of Maria Elena (Valcarcel) Torres, they were married 41 years on March 20th.
Samuel was born in Patillas, Puerto Rico on February 16, 1957 son of the late Victor and Tomasa (Ortiz) Torres.
He worked at Hatfield Quality Meats retiring after many years. He was a member of New Life Church in Allentown.
Survivors: Wife Maria Elena, daughter Samary Torres, sons Samuel Torres Jr., husband of Julie Ann Klinger, Michael Torres and Christopher Torres; three grandchildren Michael, Jr. Brielle Victoria and Ayanna; sister Maria Del Carmen and brothers Roberto Torres and Natividad Torres.
Viewing and Service: Monday April 24, 2023, viewing 1PM to 2PM followed by the Funeral Service at 2PM all at the Sell-Herron Funeral Home 1145 Lehigh Street Allentown, PA  18103. Burial to follow in Greenwood Cemetery in Allentown.  www.Herronfuneralhomes.com