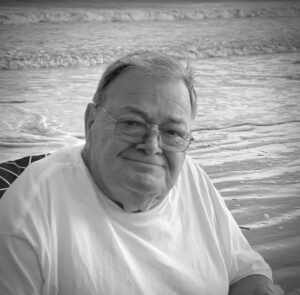 William D. Masucci, 81 of Bethlehem, PA passed away peacefully on April 19, 2023, at home surrounded by his family.  He was the husband of Lana (Harper) Masucci.
Bill was born in Schenectady on October 21, 1942, son of the late Louis and Viola (Korowajczyk) Masucci.
Bill is survived by his wife, daughters Amanda Schiavo and Deirdre Ogorzalek (Christopher), both of Lebanon Twp., NJ, son James Masucci (Sharon) of St. Louis, MO, and grandchildren Katie, Matt, Hannah, Zachary, Madison, Gracie and Raymond, two great-grandchildren JP and Cecelia; sister Maryanne Scales (Jack) of Scotia, NY.
Bill was born and raised in Schenectady and taught health education at Linton High School until his retirement in 2002.  He was a member of the 1953 and 1954 Little League World Series Champion teams and was a beloved athletic coach at Linton, most notably baseball from 1974 through 1992.
Bill loved the Yankees, hunting, fishing, gardening, and more than anything else, his family.  He and Lana celebrated their 60th wedding anniversary this past November.
Throughout his life, Bill always made sure those around him, especially the underdogs, were taken care of. In his memory, the family asks that you consider an act of kindness or a contribution to St. Jude's Children's hospital.
Private services will be held at the convenience of the family.