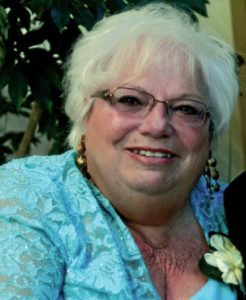 Sandra H. Koerwitz, 78 of Hanover Twp. died on October 17, 2019 at Lehigh Valley Hospital-Muhlenberg.  Sandra and Harlan were married for 58 years.
Sandra was born in Easton on November 15, 1940 daughter of the late Joseph C. and Nancy (Minotti) Patti.
Sandra was a member of St. John Fisher Catholic Church in Catasauqua.
Sandra is survived by her husband Harlan, son Frank Koerwitz husband of Naomi, daughters Nancy J. Begany and Toni Trunzo,  grandchildren Joseph  husband of Kaylei,  AJ,  Austin and Jake;  great-grandchildren Grace and Rubie; sisters Teresa Bernini wife of Charles and Dolores Testa wife of Joseph.
Mass of Christian Burial on Tuesday, October 22, 2019 at 10AM in St. John Fisher RCC 1229 Third Street, Catasauqua, PA 18031.  Entombment will follow in Bethlehem Memorial Park, Bethlehem.  Funeral arrangements are by the John F. Herron Funeral Home in Bethlehem www.Herronfuneralhomes.com.
In lieu of flowers the family requests memorials in Sandra's memory to St. John Fisher Catholic Church in Catasauqua.