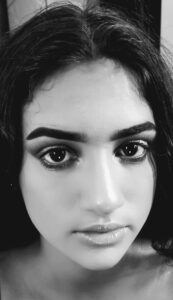 Victoria Nieves, 19, of Fountain Hill passed away on April 17, 2022.
Victoria was born in Allentown on October 27, 2002, the daughter of Leticia (Rodriguez) Nieves.
Survived by: Mother, Leticia Nieves, six sisters: Cassandra Colón (Robert Pester), Angelica Vega (Khayn Farnsworth), Lexie Nieves (Alexie Colón), Samantha Nieves, Bianca Nieves, and Brianna Nieves; Maternal grandparents: Miguel
Angel Rodriguez and Ramona Lorenzo; Aunts: Ivette Rodriguez Clevenger and Jennifer Rodriguez; Uncles: Adalberto Rodriguez, Michael Rodriguez, and Robert Rodriguez; Nieces: Isabella Rose Vega and Abigail Grace Vega; Nephews: Xavien Colón and Maximus Apollo Farnsworth.
Visitation and Service: Thursday, April 21, 2022.Visitation starts from 6pm to 7pm, followed by the Memorial Service at 7pm. All services will be held at the Herron Funeral Home 458 Center Street Bethlehem, PA 18018. www.Herronfuneralhomes.com
Contributions: In her memory to Turning Point of the Lehigh Valley, Inc. 444 E. Susquehanna St. Allentown, PA 18103.