Vivian M. Meron (Christman)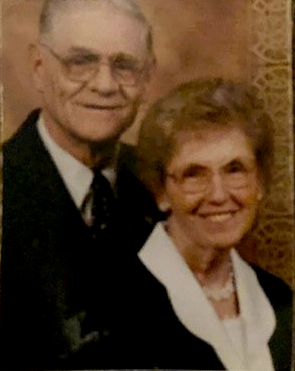 Vivian M. Meron (Christman), 90 of Allentown, died on January 26, 2023, in Rittenhouse Village of the Lehigh Valley.  Born in Allentown March 28, 1932, she was the daughter of the late Beatrice (Rau) and Henry Christman.  She was a member of Bethel Bible Fellowship Church, Emmaus.  Vivian was a homemaker while raising their children and had a state licensed daycare; however, Vivian and Ed were most proud of being foster parents for many years.
 Survivors:  sons, Dale A. Meron and his wife, Marsha of Allentown and David C. Green and his wife, MaryAnn of Bath; three grandchildren, Mathew of California, Tara and her husband Raymond Stopa of Zionsville and Conner Green of Bath and three great-grandchildren.  She was predeceased by her husband Edward A. Meron, son Jay E. Meron, grandson Christopher and Sister Marsha Arner.   Services:
Calling hours & Service: Thursday February 2, 2023, calling 10:00AM to 11:00AM, followed by the service at 11 AM, at Sell-Herron Funeral Home, 1145 Lehigh Street, Allentown.  A private  burial will be at Cedar Hill Memorial Park Cemetery, Allentown.  www.Herronfuneralhomes.com
Contributions:  American Cancer Society 3893 Adler Place  Suite 170 Bethlehem, PA  18017.