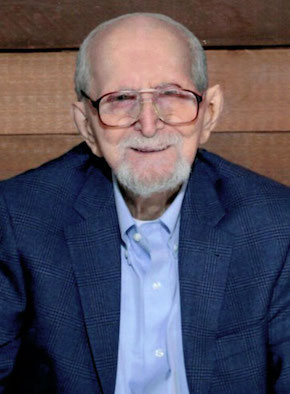 William Carter, 91, long time resident of Bethlehem, passed away peacefully Saturday, November 18th at Sacred Heart Senior Living by Saucon Creek when his Lord held out His hand and called him home.  He was the loving husband of Eleanor (Protasow) for 69 years before her passing in 2015.  William was the son of the late William and Dorothy (Rinker) Carter.
William proudly and honorably served in the US Navy on the aircraft carrier the USS Kwajalein in the South Pacific fleet during WWII.
William spent his entire career with Western Electric starting at the Franklin Street location before the new facility was built on Union Blvd.  He had a strong work ethic, loved his job and the people he worked with.  He retired in 1974.
William was a long time, loyal, active member of the Salem Lutheran Church in Bethlehem.  He sang in the choir, was on church council and was honored as a "Man of Salem" in appreciation of all his volunteer efforts.
William was a member of St. Paul's Lutheran Church in Fountain Hill.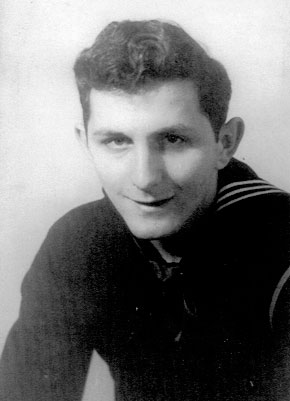 After retiring William and Eleanor loved packing up their RV and traveling to Florida spending time with dear friends and making many new ones.  William was a wonderful family man and loved spending time with family, gardening and cooking up holiday fests and cooking on the grill in the back yard.  If anything had to be fixed, William was the first one to volunteer to help.  He had a fun, happy spirit and a good sense of humor.  He loved to tell a good joke and laugh at his own punch line.
Survivors:  He was beloved by all who were fortunate enough to know him.  Left to cherish his memory and his two daughters, Lois Yeakel  (Dennis) of Bethlehem and Janis  Carter of Bethlehem; three grandsons, Eric Yeakel (Janet) and their children Olivia and Madeline; Brian Yeakel (Michelle) and their children Alexis, Brian-Luke and Emma; and Christopher Robertson and his daughter Colby; one dear sister Lorraine Kish (Robert) of Grand Island, Florida; and predeceased by a brother August (1997).
Services:  A funeral service to celebrate William's life will be held on Saturday, November 25 at 11:00AM with Pastor Dan Brettell officiating; with a viewing from 10-11AM at the John F. Herron Funeral Home, 458 Center Street, Bethlehem.
Contributions:  To St. Paul's Lutheran Church, Family Pillar Hospice or to Sacred Heart Senior Living  by Saucon Creek all in care of the Funeral Home.